Mikuni TM 40 flatslide pumper carburetor kit #2 Suzuki DR 600 DR600 NEW UPGRADE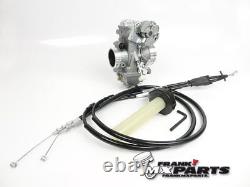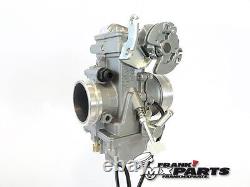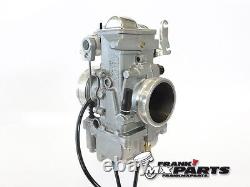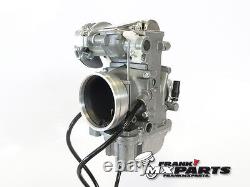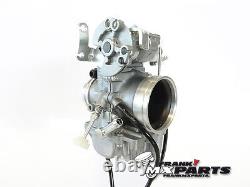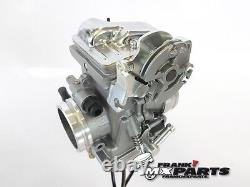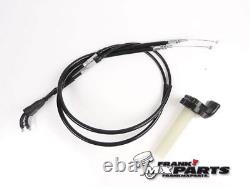 Mikuni TM40 flatslide pumper carburetor kit #2 for the Suzuki DR600. Genuine Mikuni, high quality plug-and-play kit. Set up by Mikuni to guarantee quality and performance. This kit offers a serious power increase over the stock carburetor: much better throttle response, more torque and more power over the entire rpm range. No more flat spots, and easier starting and easier tuning!
Mikuni TM40-6 flatslide racing pumper carburetor. With pull choke (not depicted). With high quality MotionPro throttle/throttle cables kit. Comes prejetted for the DR.
Includes 2 extra pilot jets and 4 extra main jets for fine-tuning. We are Keihin and Mikuni dealer - we're here to assist.
Don't forget to check out our other items, and be sure to add me to your favorites list. We are Keihin and Mikuni dealer. We offer genuine, high quality racing parts and carburetors, as well as rebuild services and related services. Questions about parts, carburetors or one of our services? MXParts: your #1 source for Keihin FCR carburetors and parts!