Mikuni 001.034 TMX Series Flat Slide Performance Carburetor 35mm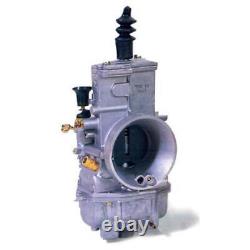 Lightweight, flat slide design with smooth bore venturi provides improved throttle response and a wider powerband. Twin floats move independently to improve cornering and acceleration performance. Baffled chamber enclosing main jet allows for improved performance on rough terrain. Jetting may need to be changed per application, see chart for included jetting.
Use geniune Mikuni jets and parts for best results. On the continent of North America. Photos are for reference only. Actual product may differ from the item shown in photograph.