Genuine Mikuni Fuel Carb TM Flat Slide with Accelerator Pump Carburetor TM36-68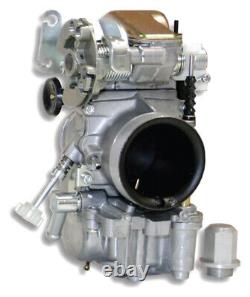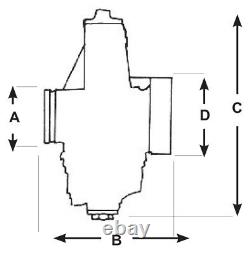 Cycles R Us specializes in NEW, USED and Aftermarket Motorcycle, Dirt Bike and ATV parts and accessories. We have been supplying quality used parts since 1996. CRU Products was started by Cycles R Us in 2009.
Cycles R Us has been in the salvage business for over 25 years. Being in the salvage business, we not only see what parts are in a very high demand but what parts are in a very high demand that are costly at the dealership. Distributors and Dealers are welcome.
Cycles R Us describes all parts as accurately as possible, but we are human and mistakes do happen. Mikuni TM Flat Slide Carburetors Mikuni's original FLAT SLIDE Carburetor. The TM series Carburetors provide significant performance improvements over older round slide Carburetors. Air flows faster and smoother through the TM series venturi due to the flat slide design and the jet blocks which help create smooth bore effect. The high velocity of the air flow means a stronger vacuum at the needle jet providing more precise metering and better throttle response. (See listing below) Please specify when ordering. TM Flat Slide with Accelerator Pump Standard Jetting Specifications Carburetor: TM36 Main Jet: N100.64 #130 Main Air Jet: None Pilot Jet: VM28/486 #12.5 Pilot Air Jet: 1.0 Needle Jet: 568 Series #P-8 Jet Needle: 9DZH6-50 Throttle Valve & Cutaway: TM36/137 #1.5 Mikuni No.
TM36-68 TM Flat Slide Float Height: 19mm Carburetor Dimensions: A: 42mm B: 100mm C: 176mm D: 54mm Total Width: 78mm This is for the carb only We are an authorized Mikuni Dealer. These are Genuine Mikuni carburetors, not Chinese knock offs. Photo may not be an exact representation of the product.
Cycles R Us reserves the right to terminate any sales offered at our discretion. All items must be paid for within 4 days. Items not paid for in 4 days will be relisted.